et_tu_lj
Your result for A Song Of Ice And Fire house sorting quiz...
Stark
24 Stark, -13 Lannister, 8 Targaryen, 22 Tully and 12 Tyrell!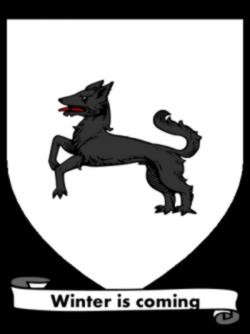 Starks are reknown for their personal sense of honor and honesty above all, but as a result can often be seen as harsh and uncompromising. They're maybe not the life of the party, but certainly they're someone who can always be relied on. Their colors are grey and white, and their mascot is the wolf or direwolf. Their motto is winter is coming, a rare motto for its relative lack of boasting, for it lends to the idea that something worse is always on the horizon, and one should always be prepaired.
Take A Song Of Ice And Fire house sorting quiz at HelloQuizzy
Snagged shamelessly from
Current Location:

home

Current Mood:

sleepy